Tickets are still on sale!! Support the IISD Education Foundation and purchase your tickets today! **Please include your name and phone number when you send a Venmo.**

It's National Substitute Appreciation Week! Our subs. help make our school days run smoothly, step-in when needed and go above and beyond when called upon! Please help us celebrate them and show our extreme appreciation by commenting with a 💙! #MustangFamily #MustangPride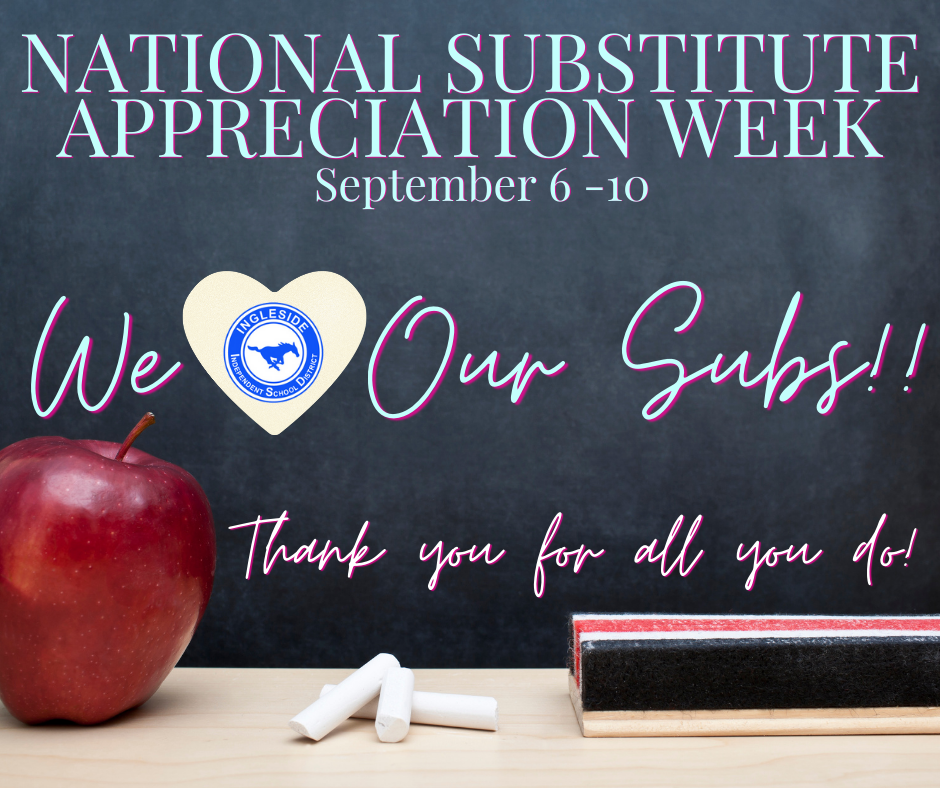 Reminder: Monday, September 6, is a Staff & Student Holiday in observance of Labor Day.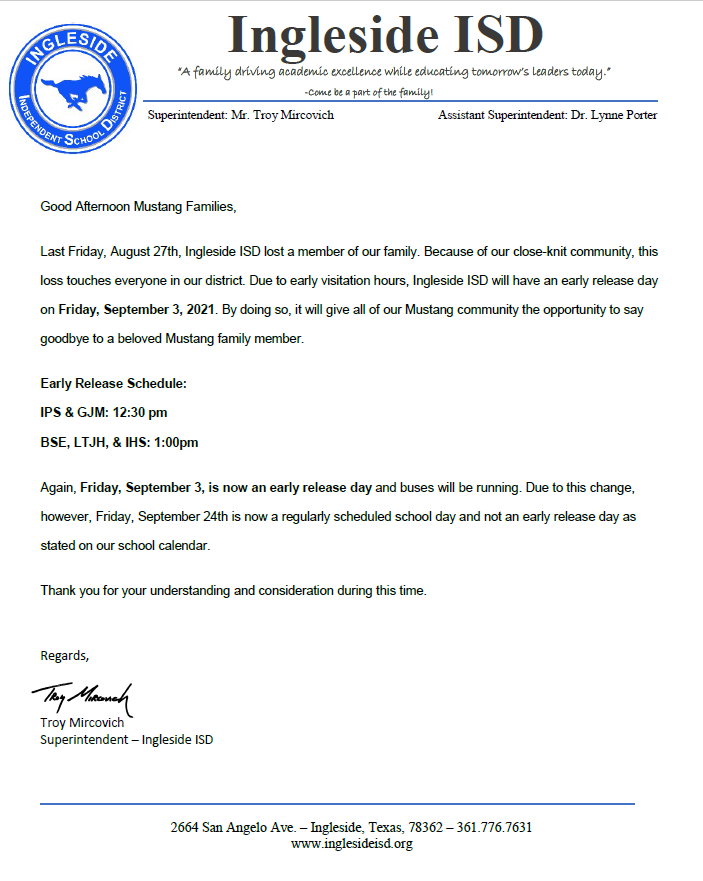 The first Blood Drive of the 21 -22 School Year has arrived! If you can, we would love for you to participate! We highly encourage you to schedule an appointment. Use this link:
https://bit.ly/2UZXbWq
Make sure you eat & drink plenty of water & don't forget your photo I.D.!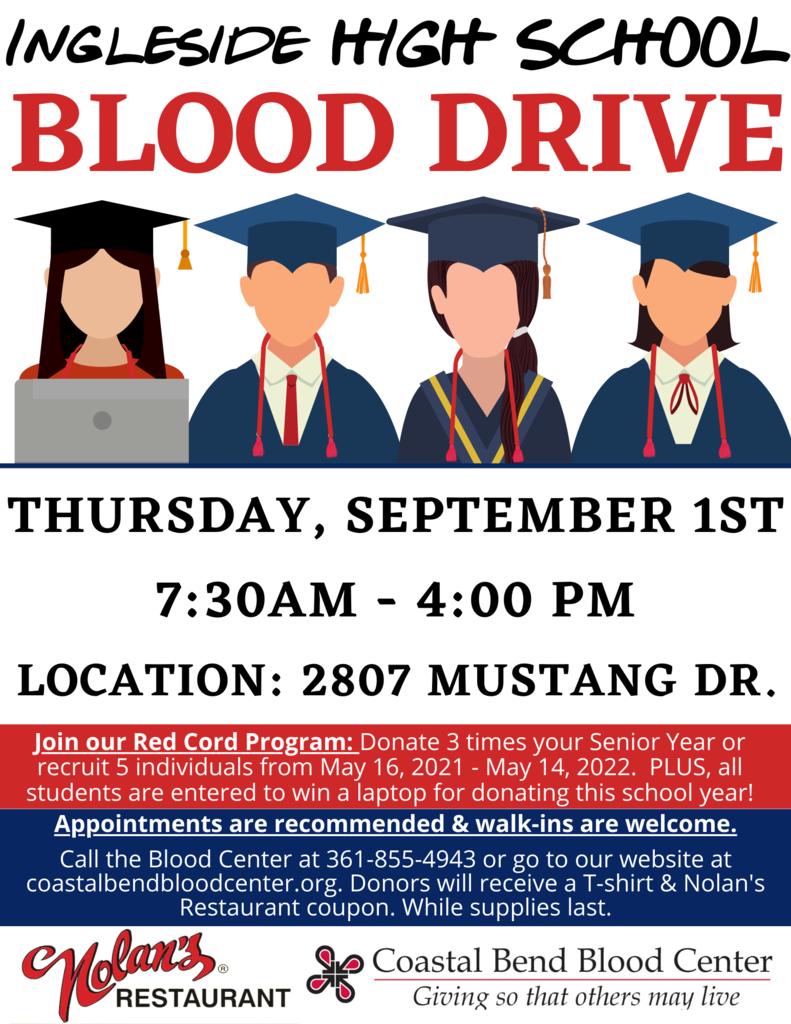 SAVE THE DATE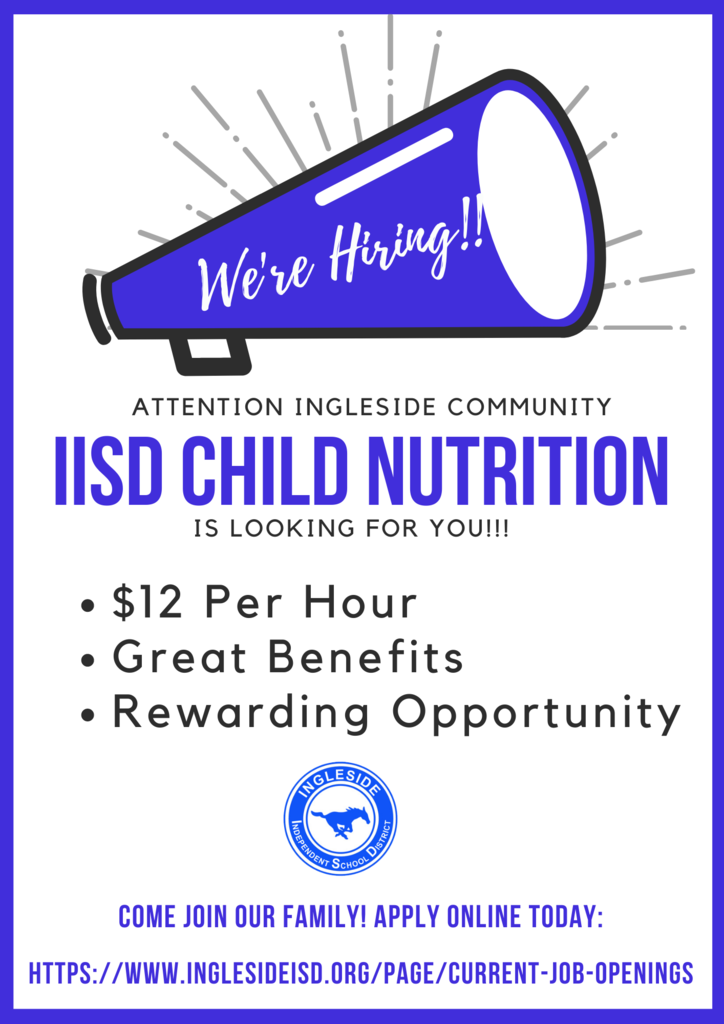 Attention Mustangland! This is a reminder that Mustang Dr is a NO PARKING zone from Villa Dr to Bellard Dr on both sides of the street from 7 AM to 11 PM on school days. It befins at the student parking lot & ends behind the stadium. Police will be enforcing beginning tomorrow.
Attention Mustangland! We will have Meet the Teacher from 5:30 to 6:30 PM tomorrow! See you then!!

Happening Today!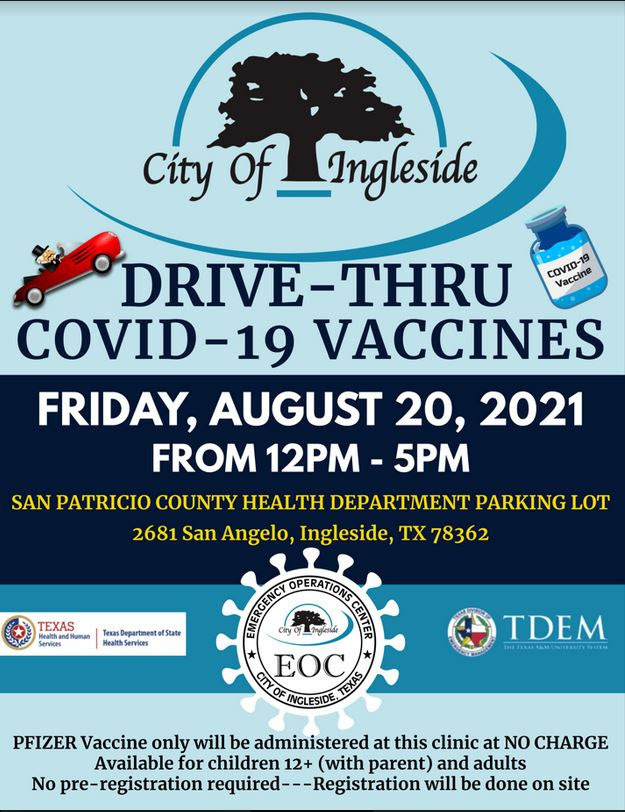 We are so excited to see all of our Mustangs back on campus tomorrow!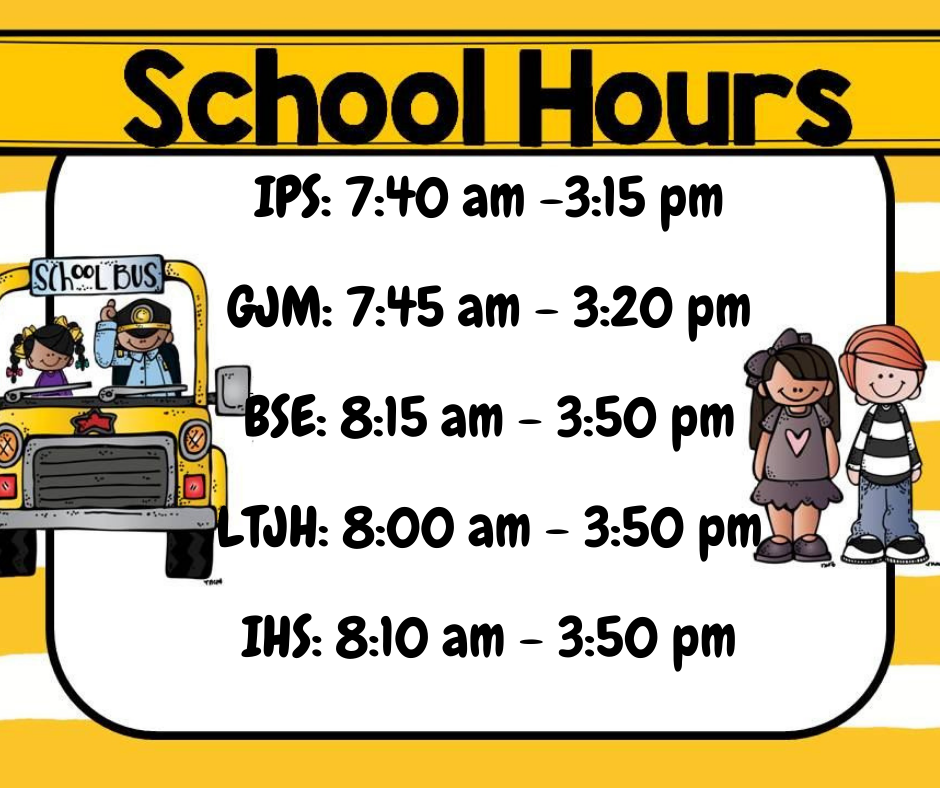 Upcoming Vaccination Clinic: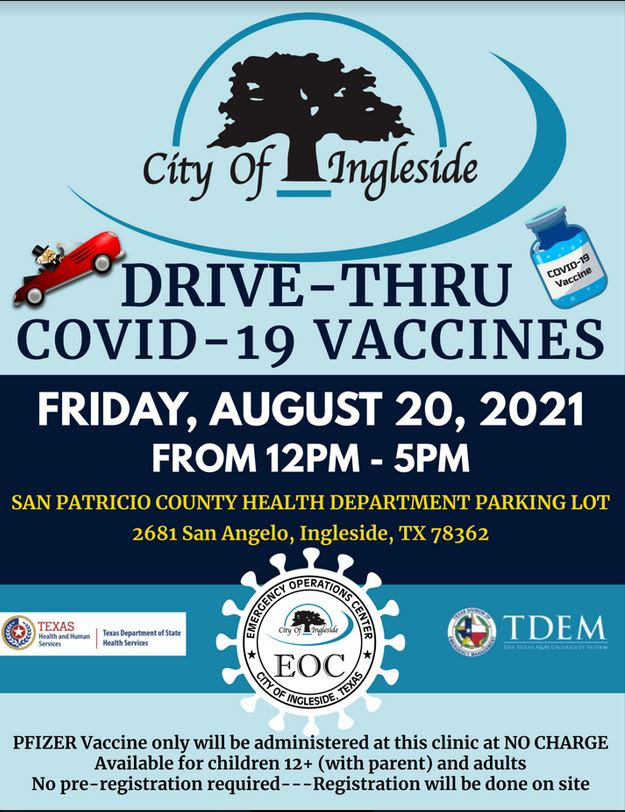 Shout to our amazing Maintenance Department! They work non-stop ensuring that they are on top of all new and continued safe cleaning routines to keep our Mustang Family safe! Help us show them some love!!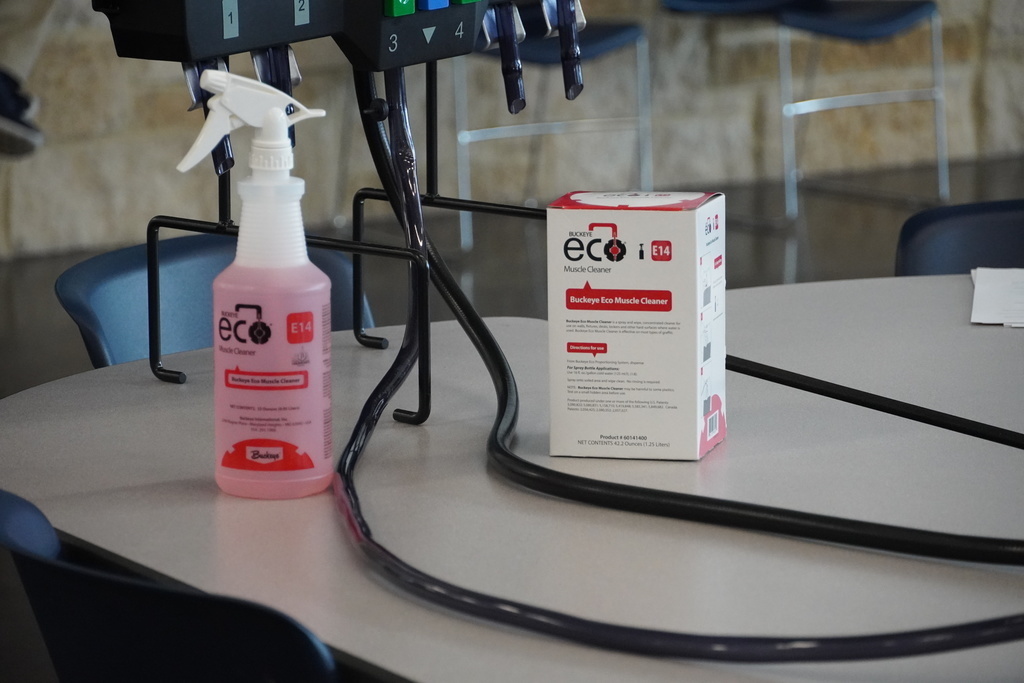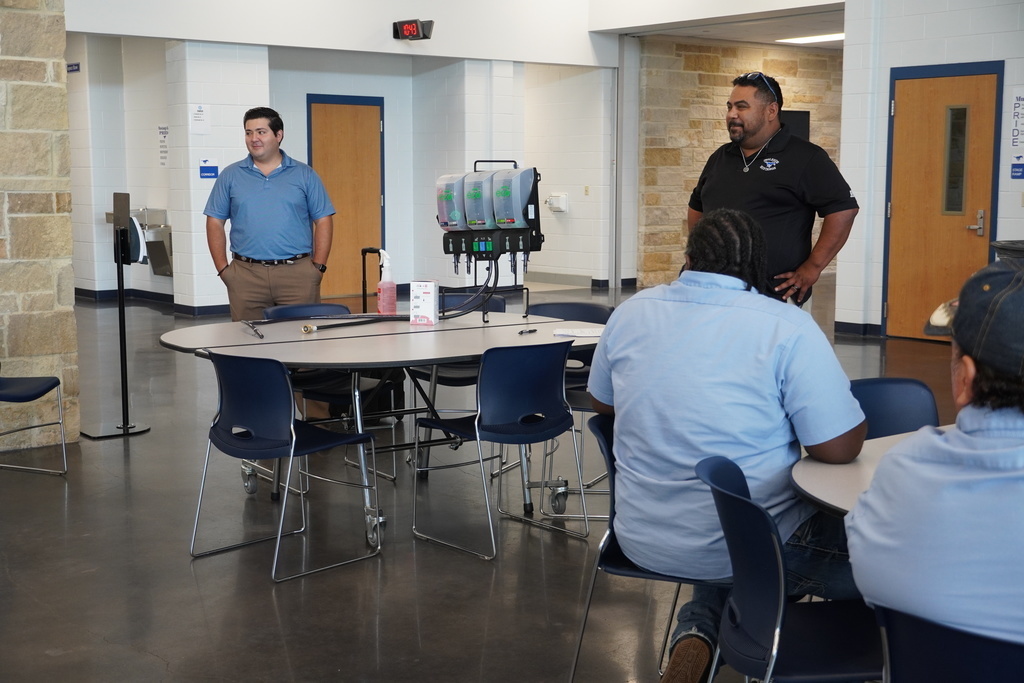 Reminder! All students receive free breakfast and school lunch meals again for this school year! See the attached Media Release from our Food Service Department: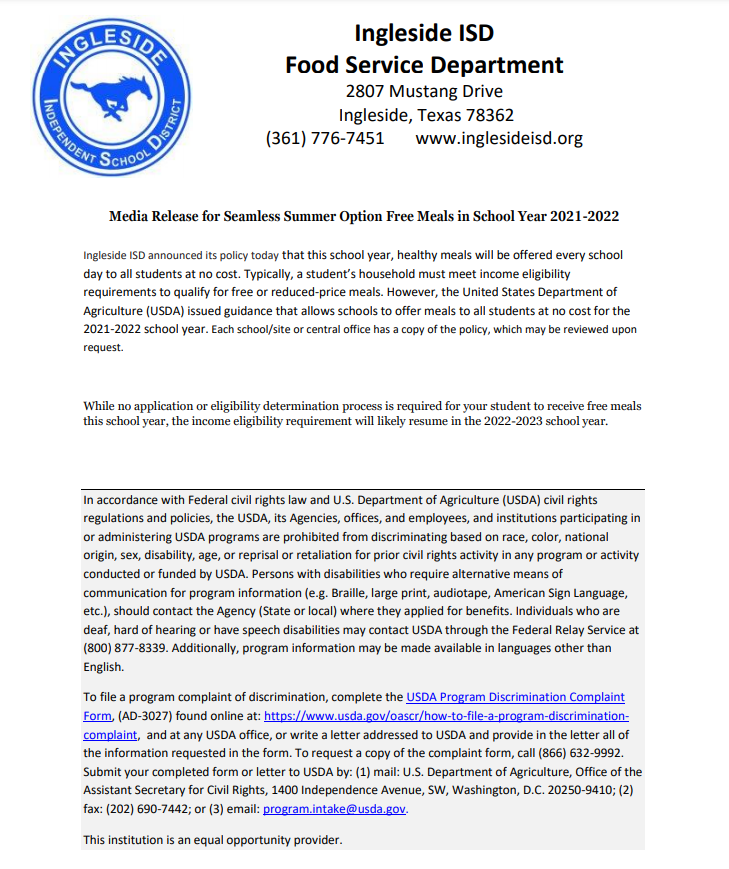 IHS FISH CAMP is almost here! Friday, August 13th 9:00 - 11:00 am Ingleside High School This event is for all incoming Freshman or NEW IHS students! Come join us for a scavenger hunt, free t-shirts, snow cones and an awesome Mustang pep rally! We can't wait to see you!

We welcomed back our awesome Mustang Family today! We are ready for the 2021-2022 School Year and can't wait to see our students! We would like to extend our sincere gratitude to RBFCU for the awesome Swag Bags and Academic Calendars for all of our staff! You guys rock!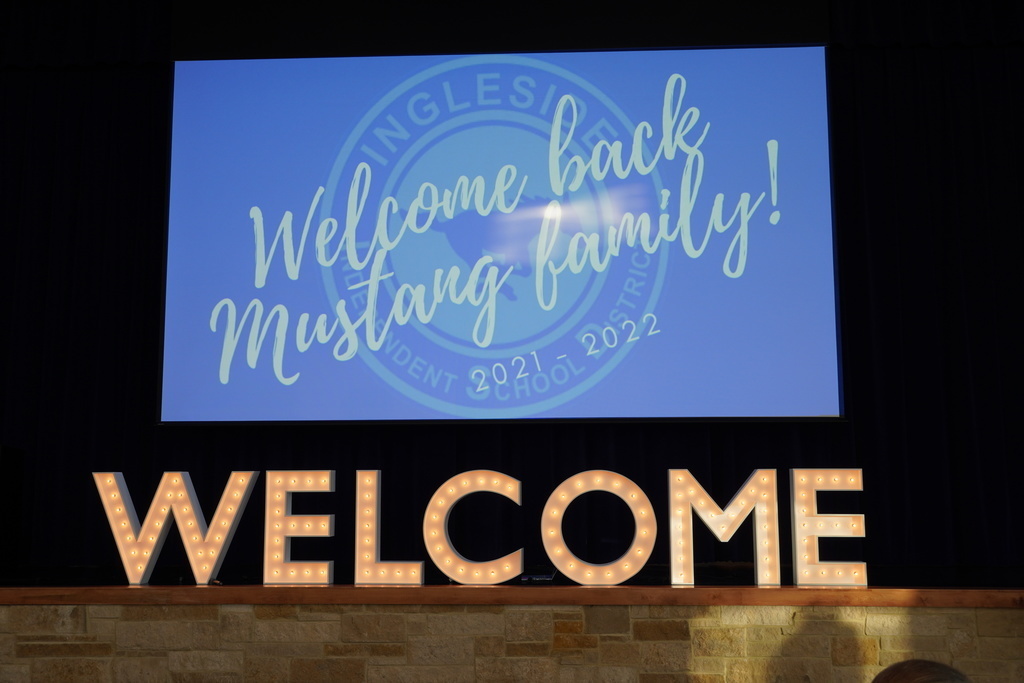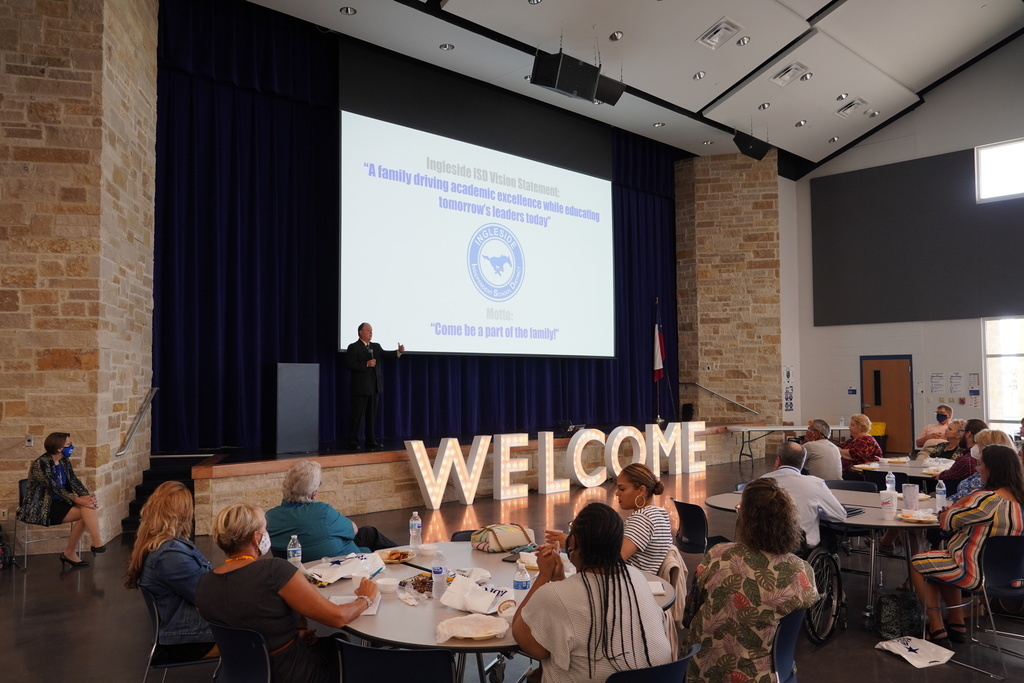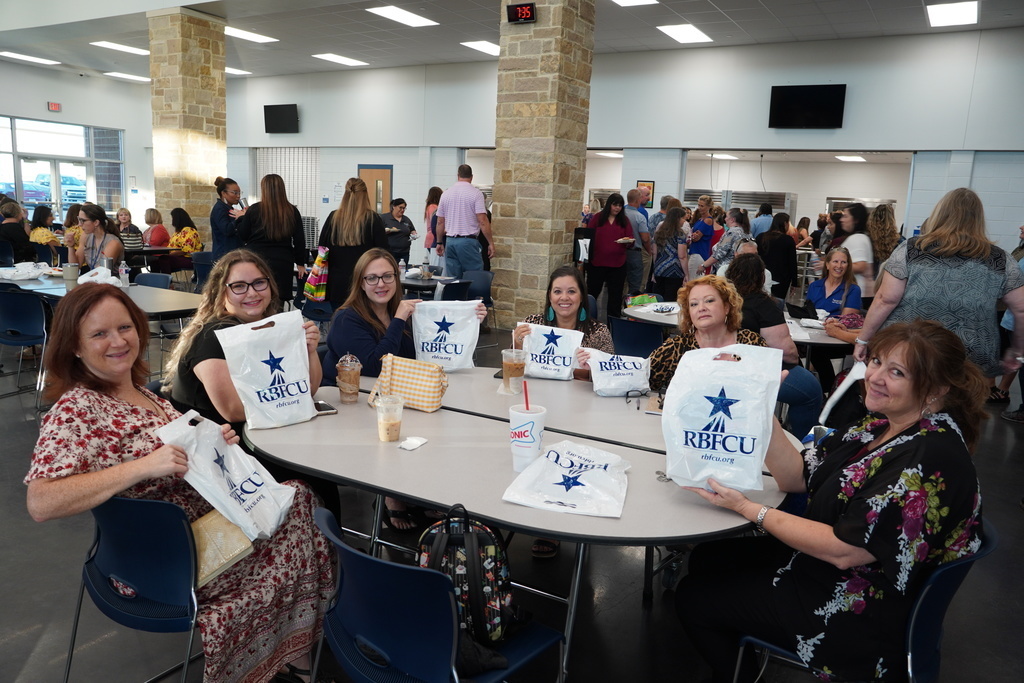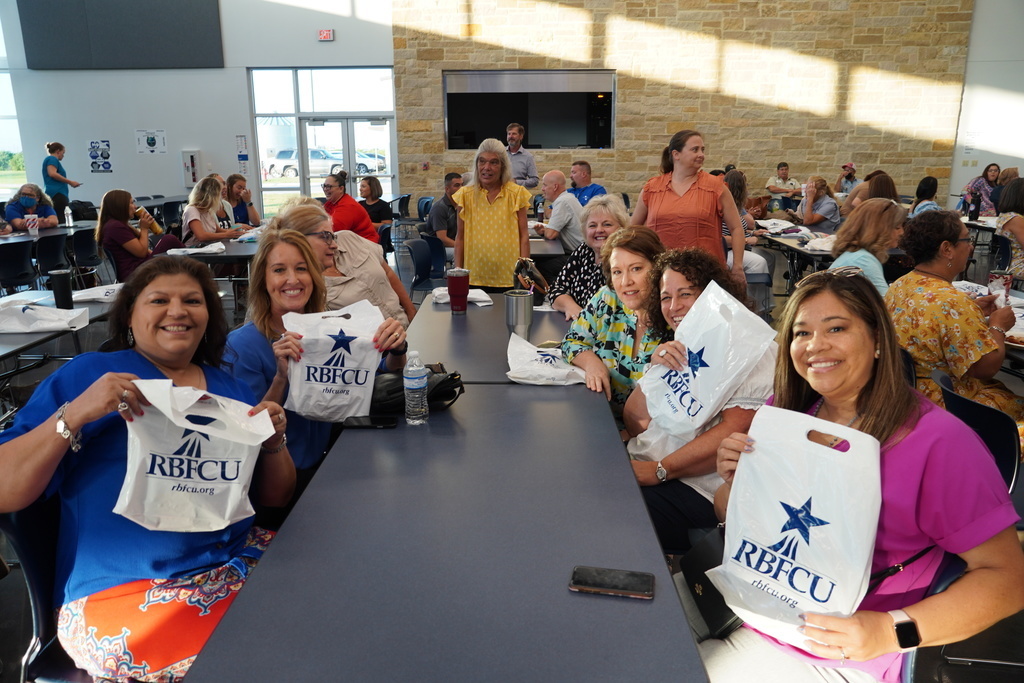 The Ingleside Chamber of Commerce along with Ingleside Police Department Present.. Pizza with the POPO at Ingleside High School! Save the Date! August 21, 2021 from 4:30 - 8:00 PM!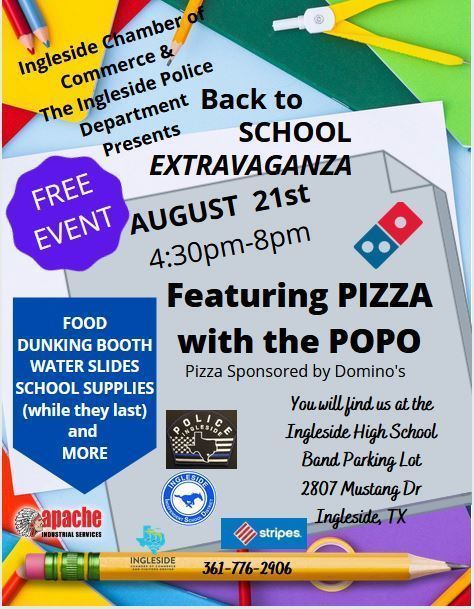 Yesterday, we welcomed all of our new teachers, paras and administrators to the Mustang Family! What a great year it is going to be! Help us welcome our new staff members! #MustangFamily #MustangNewbies #TeamWork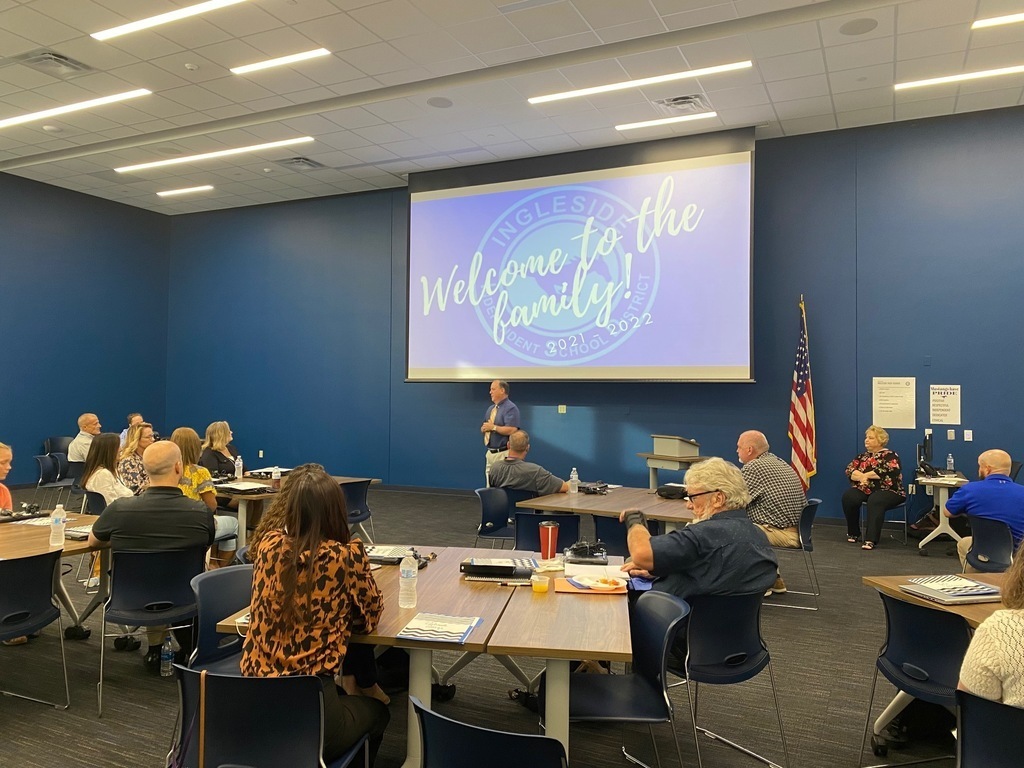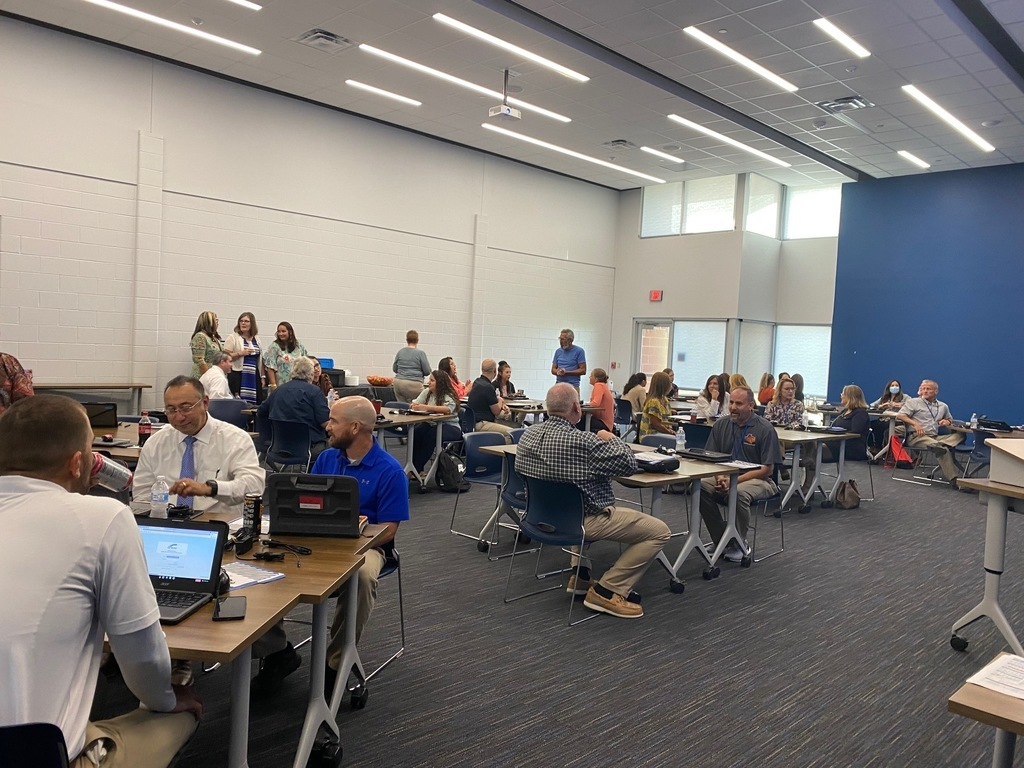 IISD would like to extend a warm thank you to the United Way and all involved with Operation S.O.S! The supplies you have provided for us are greatly appreciated! Extra thank you to Mr. Abram & Mr. Pete from our Maintenance Department for picking these up for us! #TeamWork